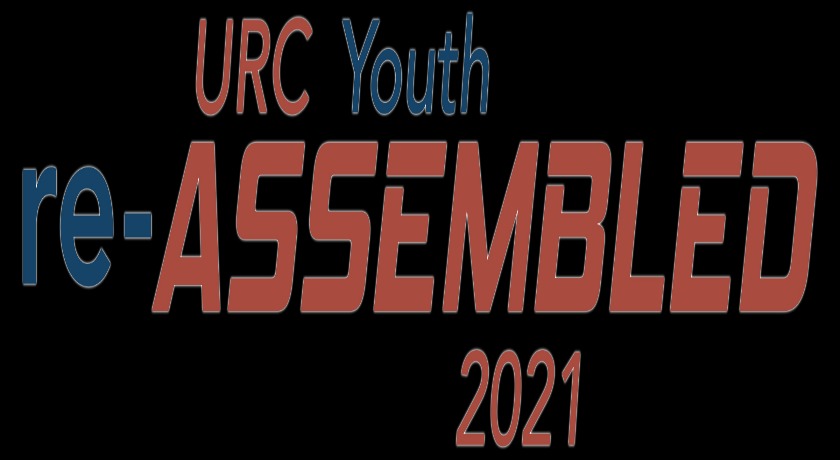 To provide a way to learn, contribute, as well as equip young people and adults involved with the United Reformed Church (URC) in as many ways as possible, URC Youth is launching Youth re-ASSEMBLED.
Each month throughout the year, URC Youth will focus on a different theme or topic.
These are:
February – Activism and Advocacy
March – Israel and Palestine: The conflict in the Holy Land
April – Vocation: Unearthing your inner superhero
May – Hostile Environments
June – Pride month
July – World Church
August – Community
September – Environment
October – Anti-racism
November – Mental Health
December – Faith, hope and joy
For each theme there will be a range of social media posts, along with Trialogues (URC Youth's live discussion panel broadcast on YouTube fortnightly), free Zoom events as well as practical ways that people can use to make a difference from the comfort of their own homes.
The programme of events follows on from URC Youth (dis)ASSEMBLED held digitally from 30-31 January after URC Youth made the difficult decision to cancel its Youth Assembly due to the ongoing coronavirus pandemic.
Reuben Watt, URC Youth Moderator, said: "One of the most important parts of Youth Assembly is the workshops that take place. This is where we delve deeper into topics that interest and matter to us as URC Youth. As the Assembly was cancelled, we have explored ways in which we can continue to bring young people together despite the lockdowns and restrictions.
"URC Youth (dis)ASSEMBLED turned out great, and we look forward to continuing to bring young people and adults together through URC Youth re-ASSEMBLED. Do keep an eye out on URC Youth's social media channels or speak to your Synod Youth Representative/CYDO+ to find out more.
"We really hope that anyone between the ages of 11 to 25 with links to the URC will be able to engage with this content."