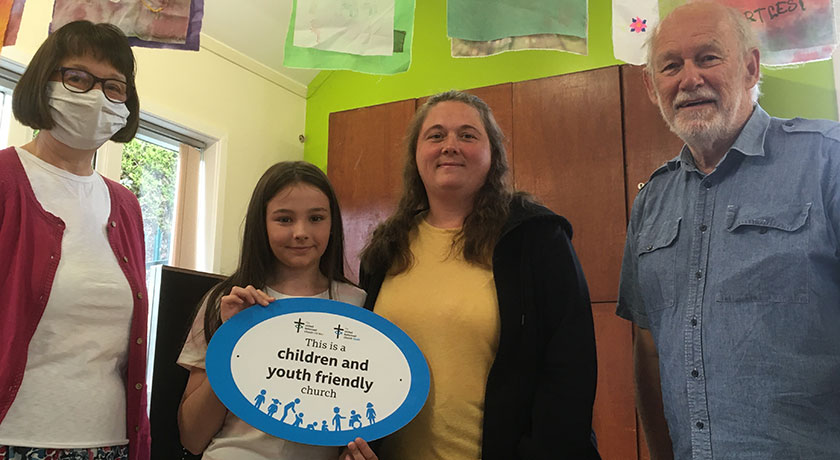 Shiregreen United Reformed Church (URC) in the Yorkshire Synod has become the first church to receive the new Children and Youth Friendly Church Scheme award.
Launched in September 2020, the scheme replaces the old Child Friendly Church Award and is a reflective and encouraging process which any church can undertake with the support of a CYDO+ or similar to help grow their engagement with children, families and young people.
Shiregreen URC received its award for the work it does to support its local community.
Lisa Wigfield, Shiregreen URC's Church and Community Development Worker, said: "Children and young people are a massive part of everything we do at Shiregreen. We value their opinions, input and presence. They bring a whole different aspect to worship."
Throughout the week, it runs toddler groups, after school clubs, munch-day church, girl's group and casually engages with children and young people in its community.
The church is also often asked for support by local families who are experiencing difficulties, particularly with emotional and behavioural support for children through play therapy sessions.
"Children are a breath of fresh air," added Lisa. "They bring fresh eyes not just for us as church members but to the wider community. They're able to teach us about things which we can then filter out through the church. They'll question what we're doing. We'll say, 'we've always done it like this', and they'll say, 'no you can do it differently'."
During the summer, the church held holiday activities that were open to all young people in the community, not just those engaged with the church, through a city-wide online booking system.
"On one hand it was a bit daunting," continued Lisa. "We thought 'we're not going to know these kids' but on the other hand it was really good because it brought in new blood and there was a possibility that these kids would come back to something else."
Encouragingly, Lisa added: "If you get just one person that comes back, not necessarily on a Sunday morning, but if one person out of all the people you engage with comes back to a craft class or breakfast at café, you've achieved something. You've made that church become somewhere someone wants to be."
Find more about the Children and Youth Friendly Church Award Scheme here.
Learn more about Shiregreen's engagement with children, families and young people in this video:
[embedded content]
.