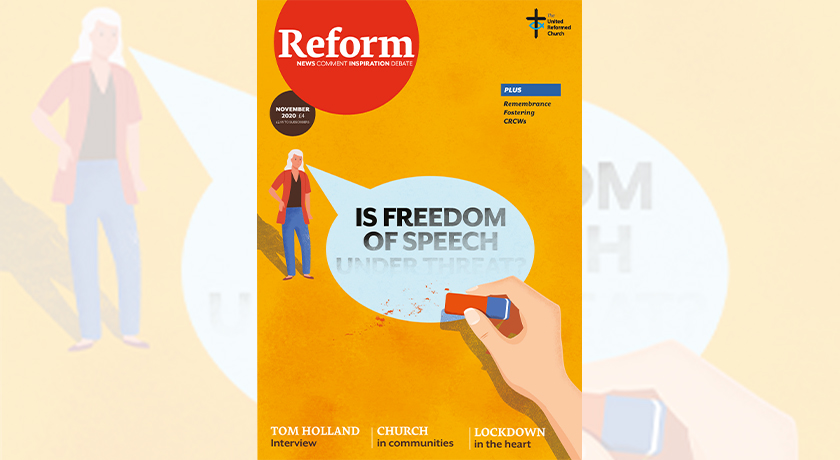 Community stories take centre stage in this month's edition of Reform magazine: from a pop up craft cafe in Gloucestershire to an award-winning gardening project in North Yorkshire, it celebrates the life and creativity of local churches.
The November edition also kickstarts a new series that highlights the work of Church-related community workers (CRCW) – a ministry oft described as the United Reformed Church's (URC) best kept secret.
Find out about Marie Trubic's CRCW ministry in Glasgow, and why CRCW ministry is the URC's 'jewel in the crown'.
Also: Reform asks four commentators: "Is freedom of speech under threat?" Stephen Tomkins, Editor of Reform, interviews historian Tom Holland, and a stirring piece from former URC Youth Moderator Dan Morrell, on why churches must be on the frontline of this Covid crisis.
Get challenged. Get inspired. Get Reform digitally, on paper, or both, from £5.99.