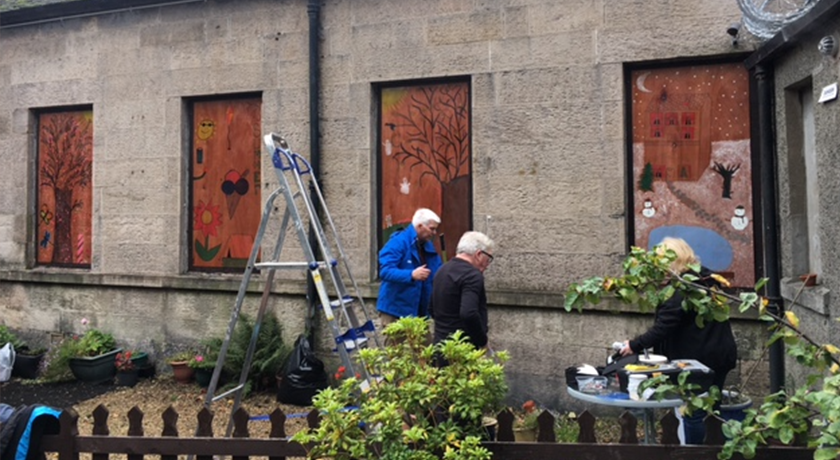 Oakshaw Trinity Church, in Paisley in the United Reformed Church National Synod of Scotland, has been awarded an Eco-Congregation Scotland Silver Award.
Eco-Congregation Scotland is a movement of Scottish churches, of all denominations and of none, committed to addressing environmental issues through their life and mission.
The Silver award recognises the church's work and care for creation.
Oakshaw Trinity was commended for the way it communicates environmental messages to its congregation and wider community; holds Springwatch and Autumnwatch events that encourage all of the congregation to participate in caring for the grounds around the church; use of pledge cards to encourage members of the congregation to review their lifestyle and carbon footprint; its strong links with Christian Aid and Tearfund; its Fairtrade shop; and the visits it arranges to Dunkeld and Dunblane to encourage learning about environmental management to name a few things.
Fiona Catterson, Eco Committee Convenor at Oakshaw Trinity, says: "The Eco Committee is delighted to receive the award as it endorses the work we have done over the past three years. Feedback from the assessment will help steer our next steps as we move the congregation towards the Gold Award.
"We were very clear that our work involved encouraging everyone in Oakshaw Trinity to make changes across all aspects of eco congregation Scotland's categories: spiritual, global and practical living. We were supported in our work by the ministerial team and all committees and organisations within the church. Without this support we would not be where we are today."
Find out more about Eco-Congregation Scotland here.
Published: 12 August 2021